by Mike McPartlin, Headmaster, Bridgedale Academy
Now 3 Years in a Row: Bridgedale Grad National Champ!
Bridgedale grad Tanner Hartman and his Hobart Statesmen teammates beat defending champion Adrian College last Sunday to win the NCAA Division 3 National Championship.
This makes it three years in a row that a Bridgedale grad has hoisted an NCAA Hockey Championship trophy.
Last year Denver University teammates Sean Behrens and Jack Devine won the Division 1 Championship.
The prior year, Bridgedale grad Josh Lopina won the D1 Championship with UMass.
Hobart's National Championship, its first ever, caps off a tremendous season in which they also won the New England Hockey Conference (NEHC) title, only the second time they'd accomplished that feat.
Tanner had an exceptional season for the Statesmen, playing a regular shift at forward, finishing 6th on the team in scoring (7G and 12A - 19 Pts), and making the NEHC All-Rookie team.
During the season, when we noted the impact he was having at Hobart, we didn't mention how well he was doing academically. But that too is impressive. "I'm so proud of the fine young man he's become," says Tanner's dad Craig. "He's carrying a 4.15 GPA and made the Dean's List."
"Tanner has met and exceeded every challenge he's faced since arriving at Bridgedale as a 6th grader," said Bridgedale Headmaster Mike McPartlin. "It is absolutely wonderful to see not only what a great hockey player he's become, but also what a fine young man."
"Obviously, we're very proud of him."
Huge congrats to Tanner for winning the D3 National Championship, for winning the NEHC league championship while earning NEHC All-Rookie Honors, and for doing all this while earning a 4.15GPA and making the Dean's List.
Congratulations to Tanner Hartman (and his parents Kim and Craig) on his outstanding accomplishments.
At Bridgedale we are committed to the development of our young student-athletes, helping them to develop their physical and mental skills so they can perform at their best when it matters most, no matter the arena of life that challenges them. If you would like to learn more about Bridgedale Academy, please click the button below so we can schedule a time to chat.
Mike McPartlin, Headmaster, Bridgedale Academy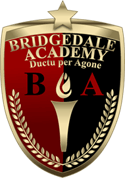 And if you would first like to see Bridgedale for yourself, and do some classroom observations to see our teachers and coaches in action, please click the CTA below to set up your own Bridgedale Academy Private Showing.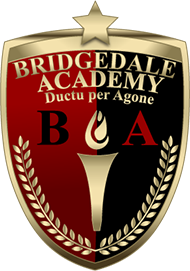 Enrollment for the 2022-23 school year at Bridgedale is already underway. And we continue to accept transfer students for the 2021-22 School Year.
Bridgedale Academy is an all-boys school for athletes, a prep school for serious youth hockey players offering grades 5 through 8 each school year. In addition to our winning combination of sports and academics, we focus on leadership training. We use a classical academic curriculum and our graduates go on to attend some of the most prestigious high schools in the country, including Lake Forest Academy, Culver Military Academy, Shattuck St. Mary's, Northwood School, Benet Academy, Fenwick Prep, St. Ignatius Prep, Marmion Academy, St. Francis, Latin School and Providence Catholic. We pride ourselves on being the top youth hockey prep school in the nation. More than (20) of our former or current students have already received their NCAA Division 1 college hockey commitments. Seven (7) of our graduates competed for USA Hockey's National Team Development Program. Several have been NHL-drafted and two have already signed their entry-level contract with the NHL. Numerous Bridgedale grads are now playing NCAA D1 and D3 hockey as well as junior hockey, including in the USHL, the OHL and the NAHL.