Wears #37 in Bridgeport Islanders' 5-2 win over Providence
Bridgedale grad Jacob Pivonka made his professional hockey debut last night with the Bridgeport Islanders in the American Hockey League (AHL), a 5-2 win over the Providence Bruins.
Jacob is a left-shooting forward who recently wrapped up a strong graduate season for the University of Nebraska-Omaha.
Prior to joining the Mavericks, Jacob was a key player for four years at the University of Notre Dame, serving as team captain as a senior during the 2021-22 season. He had played two seasons for USA Hockey's National Team Development Program (NTDP) before joining Notre Dame.
Jacob was drafted by the New York Islanders in the fourth round of the NHL's 2018 draft, the 103rd player selected overall, and had been signed recently to an amateur contract with Bridgeport.
"Jacob was an integral part of our amazing flagship class at Bridgedale in our first school year," said Bridgedale Headmaster Mike McPartlin. "He was exceptional academically and exceptional athletically, and he always demonstrated positive leadership qualities. I'm sure it was those same qualities that Notre Dame saw in him in naming him Captain as a senior and that Nebraska-Omaha saw in wanting him as a grad student as well."
Congratulations to Jacob Pivonka (and his parents Michal and Renata) on his outstanding achievement.
At Bridgedale we are committed to the development of our young student-athletes, helping them to develop their physical and mental skills so they can perform at their best when it matters most, no matter the arena of life that challenges them. If you would like to learn more about Bridgedale Academy, please click the button below so we can schedule a time to chat.
Mike McPartlin, Headmaster, Bridgedale Academy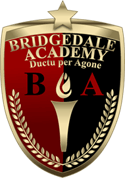 And if you would first like to see Bridgedale for yourself, and do some classroom observations to see our teachers and coaches in action, please click the CTA below to set up your own Bridgedale Academy Private Showing.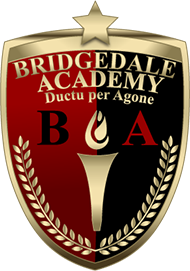 Enrollment for the 2023-24 school year at Bridgedale is already underway. And we continue to accept transfer students for the 2022-23 School Year.
Bridgedale Academy is an all-boys school for athletes, a prep school for serious youth hockey players offering grades 5 through 8 each school year. In addition to our winning combination of sports and academics, we focus on leadership training. We use a classical academic curriculum and our graduates go on to attend some of the most prestigious high schools in the country, including Lake Forest Academy, Culver Military Academy, Shattuck St. Mary's, Northwood School, Benet Academy, Fenwick Prep, St. Ignatius Prep, Marmion Academy, St. Francis, Latin School and Providence Catholic. We pride ourselves on being the top youth hockey prep school in the nation. More than thirty (30) of our former or current students have already received their NCAA Division 1 college hockey commitments. Seven (7) of our graduates competed for USA Hockey's National Team Development Program. Several have been NHL-drafted and four have already signed their entry-level contract with the NHL. Numerous Bridgedale grads are now playing NCAA D1 and D3 hockey as well as junior hockey, including in the USHL, the OHL and the NAHL.