Solid Performance helps Predators win 6-1 over the Blues
Bridgedale grad Spencer Stastney made his NHL debut last night as his Nashville Predators won 6-1 over the St. Louis Blues. Spencer, a left-shooting defenseman, played more than 13 minutes in the game, ending up with an even plus/minus to go along with his 3 shots on goal and 1 blocked shot.
After two years with USA Hockey's NTDP, Spencer starred for four seasons at Notre Dame. He signed with Nashville in 2022 after his senior season at ND and until last night had spent this entire season with the Milwaukee Admirals, Nashville's AHL affiliate.
(Scroll down to see 2020 video of Spencer talking about his time at Bridgedale.)
Spencer received some very high praise from Predators Head Coach John Hynes (comments about Spencer's play begin at 4:26 of the post-game presser).
"I thought Spencer was really good," said Coach Hynes. "I was really impressed with him tonight. I thought his skating was at an NHL level." He also praised Spencer's "puck poise (and) his ability to move the puck up the ice," adding that he "defended well" and "didn't miss a beat."
And perhaps as the highest compliment for a rookie in his first NHL game, Coach Hynes summed things up saying: "I'd say in tonight's game he looked like an NHL player."
Spencer also spoke to the press after the game. Here's how he described it: "I was just trying to soak it all in and have fun. This is something I've looked forward to for awhile and ... it was just an amazing day."
"Spencer attended Bridgedale during our first three years of operation," said Bridgedale Headmaster Mike McPartlin. "He was a star both academically and athletically. And he also exemplified leadership in terms of his discipline, maturity, work ethic and humility."
(Scroll down to see Spencer in 2020 talking about his time at Bridgedale.)
"It's really an outstanding accomplishment whenever anyone makes it to the NHL," added McPartlin, "so everyone here at Bridgedale is very proud to see Spencer achieve this level of excellence. Proud, but at the same time not necessarily surprised, because he always showed us he had the talent and determination to excel."
Congratulations to Spencer Stastney (and his parents Kathy and Hoyt) on his outstanding achievement.
Here's Spencer while at Notre Dame in 2020 talking about what Bridgedale meant to him:
At Bridgedale we are committed to the development of our young student-athletes, helping them to develop their physical and mental skills so they can perform at their best when it matters most, no matter the arena of life that challenges them. We emphasize excellence in academics and excellence in athletics. If you would like to learn more about Bridgedale Academy, please click the button below so we can schedule a time to chat.
Mike McPartlin, Headmaster, Bridgedale Academy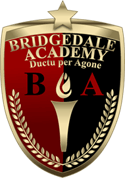 And if you would first like to see Bridgedale for yourself, and do some classroom observations to see our teachers and coaches in action, please click the CTA below to set up your own Bridgedale Academy Private Showing.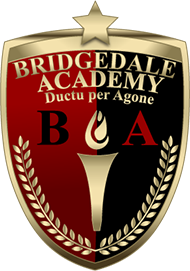 Enrollment for the 2023-24 school year at Bridgedale is already underway. And we continue to accept transfer students for the 2022-23 School Year.
Bridgedale Academy is an all-boys school for athletes, a prep school for serious youth hockey players offering grades 5 through 8 each school year. In addition to our winning combination of sports and academics, we focus on leadership training. We use a classical academic curriculum and our graduates go on to attend some of the most prestigious high schools in the country, including Lake Forest Academy, Culver Military Academy, Shattuck St. Mary's, Northwood School, Benet Academy, Fenwick Prep, St. Ignatius Prep, Marmion Academy, St. Francis, Latin School and Providence Catholic. We pride ourselves on being the top youth hockey prep school in the nation. More than thirty (30) of our former or current students have already received their NCAA Division 1 college hockey commitments. Seven (7) of our graduates competed for USA Hockey's National Team Development Program. Several have been NHL-drafted and four have already signed their entry-level contract with the NHL. Numerous Bridgedale grads are now playing NCAA D1 and D3 hockey as well as junior hockey, including in the USHL, the OHL and the NAHL.