by Mike McPartlin, Headmaster, Bridgedale Academy
Nine Bridgedale Grads and Counting
Bridgedale Academy grads Zakary Karpa and Jack Devine were recently selected in the 2022 National Hockey League Draft.
This makes it nine (9) Bridgedale grads drafted over the last five NHL drafts.
Zakary was selected in the Sixth Round (#191 Overall) by the New York Rangers, and Jack in the Seventh Round (#221 Overall) by the Florida Panthers.
Zakary, after playing two seasons with USA Hockey's National Team Development Program (NTDP) and another in the USHL with Omaha and Des Moines, played last season with the Harvard Crimson of the ECAC.
Jack, after two seasons with the NTDP, played last season with Denver University, capping off an outstanding freshman season with DU's ninth all-time National Championship.
Zakary Karpa, New York Rangers, Round 6, Overall #191
Zakary enjoyed an outstanding freshman season at Harvard College, playing big minutes while helping the Crimson win the Whitelaw Cup as ECAC playoff championship, and being named Donald Angier trophy winner as the team's most improved player.
"Zak is a very poised player with excellent skills and a high hockey IQ" said Bridgedale Headmaster Mike McPartlin. "He attended Bridgedale for his 7th and 8th grade years and stood out as an unusual mature youngster. He respected what needed to be done and always worked hard. I believe these wonderful qualities will allow him to earn his spot eventually with the Rangers."
Jack Devine, Florida Panthers, Round 7, Overall #221
Jack had a storybook freshman season at Denver University, playing a regular shift and culminating in DU's 9th national championship. He had three goals and 16 assists for 19 points, while also serving as a regular penalty killer during the Pioneers' impressive run to the championship.
"Jack has excelled at every level he's played," said McPartlin. "And to some degree he has 'surprised' a lot of people along the way. But the bottom line is that Jack is a winner. I believe the Panthers understand that which is why they selected him."
Bridgedale's Academic Dean Christina Di Pauli had this to say about them: "We had Zak and Jack as youngsters, 6th, 7th and 8th graders, and we couldn't be prouder of the fine young men they have become. They showed outstanding quality of character while in attendance at Bridgedale and we wish them both the very best as they continue to excel in hockey and in life."
At Bridgedale we are committed to the development of our young student-athletes, helping them to develop their physical and mental skills so they can perform at their best when it matters most, no matter the arena of life that challenges them. If you would like to learn more about Bridgedale Academy, please click the button below so we can schedule a time to chat.
Mike McPartlin, Headmaster, Bridgedale Academy
And what do Bridgedale teachers say about Bridgedale?
"This is such a special place!! It is life changing for these boys as it centers around strong relationships that encourage strong academic growth. It's a hockey school, but so much more than that.
"It's a pleasure to come to work everyday. Thank you for creating such a positive, caring environment."
Kristi Florey, Bridgedale Math Teacher
If you would first like to see Bridgedale for yourself, please click the CTA below to set up your own Bridgedale Academy Private Showing.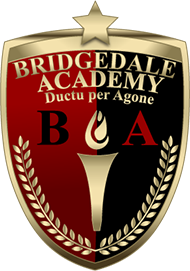 Enrollment for the 2022-23 school year at Bridgedale is underway.
Bridgedale Academy is an all-boys school for athletes, a prep school for serious youth hockey players offering grades 5 through 8 each school year. In addition to our winning combination of sports and academics, we focus on leadership training. We use a classical academic curriculum and our graduates go on to attend some of the most prestigious high schools in the country, including Lake Forest Academy, Culver Military Academy, Shattuck St. Mary's, Northwood School, Benet Academy, Fenwick Prep, St. Ignatius Prep, Marmion Academy, St. Francis, Latin School and Providence Catholic. We pride ourselves on being the top youth hockey prep school in the nation. More than twenty-seven (27) of our former or current students have already received their NCAA Division 1 college hockey commitments. Seven (7) of our graduates competed for USA Hockey's National Team Development Program. Several have been NHL-drafted and two have already signed their entry-level contract with the NHL. Numerous Bridgedale grads are now playing NCAA D1 and D3 hockey as well as junior hockey, including in the USHL, the OHL and the NAHL.