Grabko, Glynn & Thiesing Getting Recognized
by Mike McPartlin, Headmaster, Bridgedale Academy
Bridgedale Academy is proud to congratulate 3 of its graduates who were recently drafted in Phase 2 of the USHL Draft. Two of the three, Nicky Grabko and Jimmy Glynn, are 2000 birth year student-athletes and the third, Therien Thiesing, is from Bridgedale's 2003 birth year group.
"The 2000's and the 03's were both outstanding groups," said Bridgedale Headmaster Mike McPartlin, "and Nicky, Jimmy and Therien embody those same qualities of being unusually focused and mature at a young age. They are now reaping the benefits from their hard work and dedication. They are not only outstanding athletes, but also fine young men of good character. We are very proud of them and what they already have and will continue to accomplish."
Nicky Grabko
Nicky, a goaltender, was selected in the 4th Round by the Green Bay Gamblers, the 47th pick overall. Nicky now competes for the Minot Minotauros of the NAHL. He is not yet college committed.
"Thank you so much for all you did for Nicky. It can be tough for a goalie, but Bridgedale not only gave him the opportunity to train on a regular basis with a goalie instructor, but also he was able to compete on day-to-day with so many other outstanding players."
Rob Grabko, Nicky's Dad
Jimmy Glynn

Jimmy, a forward, was selected in the 5th Round by the Fargo Force, the 67th pick overall. Jimmy now competes for the Jamestown Rebels in the NAHL. He is not yet college committed.
"Jimmy has worked very hard to get where he is today in his hockey career. He is a proud alumnus of Bridgedale Academy and credits Bridgedale with helping him tremendously during his three formative years there. As a parent, I know that Bridgedale prepared him not only athletically but also academically, both for the junior hockey he now plays and for college hockey in the years ahead."
Mike Glynn, Jimmy's Dad
Therien Thiesing
Therien, a defenseman was selected in the 8th Round by the Green Bay Gamblers, the 187th pick overall. Therien competes for the Chicago Mission of the HPHL. He is not yet college committed.
"Bridgedale was a perfect fit for Therien. The academics pushed him and the on-ice development at school was a great supplement to his team activities."
Tricia Thiesing, Therien's Mom
Congratulations and good luck to Nicky (and parents Rob and Kim), Jimmy (and parents Mike and Jill) and Therien (and parents Chris and Tricia) on their outstanding achievement.
(Five Bridgedale Academy grads drafted in Phase 1 of the USHL Draft.)
(Three Bridgedale Academy grads to USA Hockey's National Team Development Program.)
If this topic interests you and you would like to discuss it further, please click the button below so we can schedule a time to chat.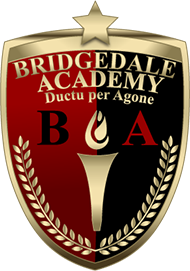 Open Enrollment for the 2019-20 school year at Bridgedale has already begun.
Bridgedale Academy is an all-boys school for athletes, a prep school for serious youth hockey players offering grades 5 through 8 each school year. In addition to our winning combination of sports and academics, we focus on leadership training. We use a classical academic curriculum and our graduates go on to attend some of the most prestigious high schools in the country, including Lake Forest Academy, Culver Military Academy, Shattuck St. Mary's, Northwood School, Benet Academy, Fenwick Prep, St. Ignatius Prep, Marmion Academy, Latin School and Providence Catholic. We pride ourselves on being the top youth hockey prep school in the nation. Sixteen (16) of our former or current students have already received their NCAA Division 1 college hockey commitments. Seven (7) of our graduates have competed or will compete for USA Hockey's National Team Development Program. Two (2) starred for the University of Notre Dame during the 2018-19 school year. One just signed his entry-level contract with the NHL New York Islanders. Many Bridgedale grads are now playing junior hockey, including in the USHL, the OHL and the NAHL.