Burnside, Haskins & Silich will suit up for USA
by Mike McPartlin, Headmaster, Bridgedale Academy
Bridgedale Academy is proud to congratulate three (3) of its graduates who were selected to represent the USA at the prestigious 2019 Five Nations Tournament.
Davis Burnside, Tyler Haskins and Jack Silich were recently named to the USA Hockey roster for the tournament, which will be held from August 13-17 in Fuessen, Germany.
"It's a tremendous tournament and obviously a tremendous honor for Davis, Tyler and Jack," said Bridgedale Headmaster Mike McPartlin. "It's always exciting for us when our graduates are rewarded for their dedication, focus and hard work."
Davis Burnside
Davis, a forward, recently signed as a tender with the USHL's Tri-City Storm, effectively becoming their 1st Round pick. Davis is verbally committed to the Ohio State University.
"Investing in Bridgedale helped Davis immensely. He loved the experience and misses it every day, the whole thing, the academics, the peer group mindset. No doubt - Bridgedale had a huge impact getting him to where he is today."
Brad Burnside, Davis's Dad
Tyler Haskins
Tyler, a forward, was recently selected in the 2nd Round of the USHL draft by the Madison Capitals. He was the 17th pick overall, and is verbally committed to the University of Michigan.
"Thank you so much for all you did for Tyler! Bridgedale was the best choice we ever made for him and played a HUGE part in his development. He LOVED it there!"
Bob Haskins, Tyler's Dad
Jack Silich
Jack, a forward, was recently selected in the 3rd Round of the USHL draft by the Youngstown Phantoms, the 41st pick overall, and is verbally committed to Quinnipiac University.
"One of the best decisions we ever made was to send Jack to Bridgedale Academy … an amazing education … extra daily on/off ice training during the school day … excellent coaching … brought his hockey game to a new level. Because of Bridgedale his game and skill set drastically improved and helped him achieve his goal of verbally committing to Quinnipiac, and getting drafted to the USHL and the OHL."
Penny Silich, Jack's Mom
Check out the full USA Hockey U17 Five Nations Tournament roster here.
Congratulations and good luck to Davis (his parents Brad and Tracy), Tyler (his parents Bob and Molly) and Jack (his parents Don and Penny) on their outstanding achievement.
If this topic interests you and you would like to discuss it further, please click the button below so we can schedule a time to chat.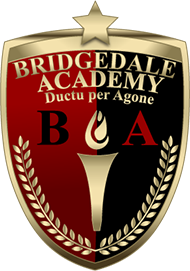 Open Enrollment for the 2019-20 school year at Bridgedale has already begun.
Bridgedale Academy is an all-boys school for athletes, a prep school for serious youth hockey players offering grades 5 through 8 each school year. In addition to our winning combination of sports and academics, we focus on leadership training. We use a classical academic curriculum and our graduates go on to attend some of the most prestigious high schools in the country, including Lake Forest Academy, Culver Military Academy, Shattuck St. Mary's, Northwood School, Benet Academy, Fenwick Prep, St. Ignatius Prep, Marmion Academy, Latin School and Providence Catholic. We pride ourselves on being the top youth hockey prep school in the nation. Sixteen (16) of our former or current students have already received their NCAA Division 1 college hockey commitments. At this time next year, seven (7) of our graduates will have competed for USA Hockey's National Team Development Program. Two (2) of our grads competed for the University of Notre Dame during the 2018-29 season, and one recently signed his entry-level contract with the NHL New York Islanders. Several Bridgedale grads are now playing junior hockey, including in the USHL, the OHL and the NAHL.