Academic Development vs Hockey Development
by Mike McPartlin, Headmaster, Bridgedale Academy
Due diligence for your child's hockey development
Most hockey parents take great care when it comes to nurturing their child's development as a hockey player and athlete. They generally are very actively involved when it comes to having a positive impact on their child's hockey.
Parents do their due diligence with respect to coaches, instructors, hockey camps, hockey clubs and hockey teams. They talk to others and ask questions of those whose children had previously played for a certain coach or club, or attended a certain camp or clinic.
It is of course true that parents may not always succeed in getting their child on the team they want, because often that is outside their ultimate control.
But, as a rule, they try to do their very best with those things that ARE under their control, in order to give their children a competitive advantage when it comes to their hockey development.
What about your child's academic development?
Yet when it comes to their child's academic development, most parents believe their hands are tied.
And so they go along with what the local public or Catholic schools offer.
Which today almost certainly means: they trust their child's academic development to Common Core.
What if hockey development had its own Common Core?
Maybe the best way to demonstrate what's at stake is to suggest what the equivalent of Common Core would look like applied to youth hockey.
What if a bunch of concerned parents (some of whom may have "studied" hockey but virtually none of whom had ever actually coached a youth hockey team) had somehow managed to put in place a national "youth hockey development curriculum" that all youth hockey coaches were compelled to follow?
And what if these concerned parents believed that the way hockey had been taught for generations was nearly all wrong, and that a "new" approach was needed?
Classics and fundamentals no more
What if the works and careers of Percival, Tarasov, Adams, Blake, Ross, Arbour, Irvin, Imlach, Sather, Neilson, Bowman, Brooks, Johnson, Berenson, et al were considered "passe" and would at best merely be "referred to" every now and then, if even mentioned at all?
And what if this national hockey curriculum directed the coaches to neglect fundamentals like skating, passing and shooting?
What if it simply "overturned" the coaching education programs that local programs and coaches had so diligently put together over the years?
What if youth coaches instead were required to focus on things like analyzing bits and pieces of power plays and face-off strategies (i.e. never fully, and never by actually going over these things on the ice)?
What makes hockey so great anyway?
What if coaches spent weeks helping their players analyze and "understand" blogs and articles written by people who hated hockey and believed it was unfair and exclusionary?
What about getting their players to be more "sensitive" to the fact that some other players were not as good at hockey as they were?
And so what if we're falling behind?
And what if the empirical evidence was strong and clear that the development of the nation's youth hockey players was suffering as a result, i.e. that our youth hockey players were performing worse and falling further behind the development of youth hockey players in other countries?
Conclusion
Astonishingly, the reality is that this analogy is NOT that far off.
Because effectively, from an academic development perspective, that is what Common Core is doing with respect to math, literature, history and science in the K-12 grades.
Again. Don't take my word for any of this. Do your own research.
Additional Resources
And once again, I recommend you check out the following resources:
YouTube Videos:
Pioneer Institute Video "Setting the Record Straight on Common Core: Part 1"
Pioneer Institute Video "Setting the Record Straight on Common Core: Part 2"
Books:
The Education Invasion "How Common Core Fights Parents for Control of American Kids" by Joy Pullmann
"The Story Killers: A Common Sense case against Common Core" by Dr. Terrence Moore
You can also check out our other "Common Core" blogs at:
Common Core: Mental Junk Food? - Part 1
Common Core: Mental Junk Food? - Part 3
To learn more about Bridgedale Academy, please click the button below so we can schedule a time to chat.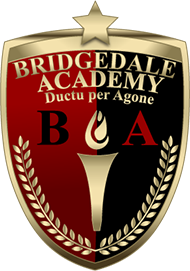 Bridgedale Academy is now accepting transfer students for the 2019-20 school year
Bridgedale Academy is an all-boys school for athletes, a prep school for serious youth golfers and hockey players, offering grades 5 through 8 each school year. In addition to our winning combination of sports and academics, we focus on leadership training. We use a classical academic curriculum and our graduates go on to attend some of the most prestigious high schools in the country, including Lake Forest Academy, Culver Military Academy, Shattuck St. Mary's, Northwood School, Benet Academy, Fenwick Prep, St. Ignatius Prep, Marmion Academy, Latin School and Providence Catholic. We pride ourselves on being the top youth hockey prep school in the nation and look forward to the same success in golf as we begin admitting golf athletes during the 2019-20 school year. Our hockey successes are many: Eighteen (18) of our former or current students have already received their NCAA Division 1 college hockey commitments, with many more sure to follow soon. Three (3) of our graduates competed for USA Hockey's National Team Development Program. Two (2) now compete for the University of Notre Dame. One just signed his entry-level contract with the NHL New York Islanders. Several Bridgedale grads are now playing junior hockey, including in the USHL, the OHL and the NAHL.