Wilde Top Defenseman and Perreault Top Rookie for December, 2018
Bridgedale Academy grads Bode Wilde and Jacob Perreault were honored by the Ontario Hockey League (OHL) as Performers of the Month for December.
Bode, standout defenseman for the Saginaw Spirit, and Jacob, standout rookie forward for the Sarnia Sting, were named OHL Defenseman of the Month and OHL Rookie of the Month respectively.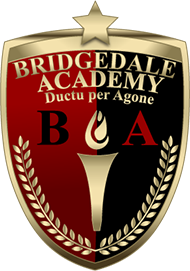 Open Enrollment for the 2019-20 school year at Bridgedale has begun. We are also still accepting transfers for the 2018-19 School Year.
Bridgedale Academy is an all-boys school for athletes, a prep school for serious youth hockey players offering grades 5 through 8 each school year. In addition to our winning combination of sports and academics, we focus on leadership training. We use a classical academic curriculum and our graduates go on to attend some of the most prestigious high schools in the country, including Lake Forest Academy, Culver Military Academy, Shattuck St. Mary's, Northwood School, Benet Academy, Fenwick Prep, St. Ignatius Prep, Marmion Academy, Latin School and Providence Catholic. We pride ourselves on being the top youth hockey prep school in the nation. Sixteen (16) of our former or current students have already received their NCAA Division 1 college hockey commitments. Three (3) of our graduates competed for USA Hockey's National Team Development Program. Two (2) now compete for the University of Notre Dame. One just signed his entry-level contract with the NHL New York Islanders. Several Bridgedale grads are now playing junior hockey, including in the USHL, the OHL and the NAHL.