Bridgedale has been a huge positive for him
Finn was in a poor learning environment.
Last year, my wife and I realized that the learning environment at our son Finn's school was less than ideal. He was getting by as a 6th grader, but nothing we or the school tried was helping him to excel.
We prayed 7th grade would be better but once the new school year started, we knew it would be the same as before ... or worse.
Finn was not thriving and we knew he could do better.
It was agonizing for us. We knew we had to do something.
We already knew about Bridgedale.
Being a hockey family, we'd heard about Bridgedale Academy and so we arranged for Finn to do a shadow day there.
Finn loved everything about his shadow day. When we asked him if he would be willing to leave his present school and classmates to attend Bridgedale his answer was "yes, easily."
The next week, we enrolled Finn at Bridgedale Academy.
Finn now loves school.
What at first seemed like a far-fetched idea turned out to be the best decision we could have made.
Finn now loves going to school. And he has flourished in Bridgedale's learning environment.
Finn now loves learning.
The passion of the teachers is evident, which results in our son wanting to learn more. And the curriculum falls in line with his style of learning.
The result is that Finn now loves learning again.

School is now "really cool."
He talks about school more now than he ever did before. We regularly hear things like, "today was really cool at school because … ."
We knew Finn had it in him, but we never expected to hear him so excited about school.
Finn is also growing as a hockey player and a young man.
The added benefits of daily on-ice and off-ice training is more than icing on the cake. Having that outlet as part of his school day is exactly what is needed for an active boy like Finn.
The instruction, the reps, and the camaraderie at Bridgedale are ideal for him.
We couldn't be happier and, more importantly, our son Finn couldn't be happier.
Thanks again Bridgedale Academy.
Jamie Brennan appears by permission. Jamie is "Manager - Experienced Hire Tax and Technology Recruitment" with KPMG and is author of "How Microsoft is Powering the People Business." He is also a coach with the Chicago Fury youth hockey club.
His son Finn is a 7th grader at Bridgedale Academy and plays for the Chicago Fury 07 Team.
Bridgedale Academy is honored to have Jamie Brennan contribute his family's story on our blog page.
At Bridgedale we are committed to the development of our young student-athletes, helping them to develop their physical and mental skills so they can perform at their best when it matters most, no matter the arena of life that challenges them. If you would like to learn more about Bridgedale Academy, please click the button below so we can schedule a time to chat.
Mike McPartlin, Headmaster, Bridgedale Academy
And what do Bridgedale teachers say about Bridgedale?
"This is such a special place!! It is life changing for these boys as it centers around strong relationships that encourage strong academic growth. It's a hockey school, but so much more than that.
"It's a pleasure to come to work everyday. Thank you for creating such a positive, caring environment."
Kristi Florey, Bridgedale Math Teacher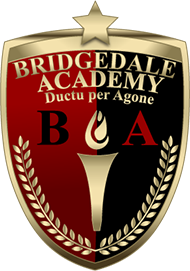 Enrollment for the 2020-21 school year at Bridgedale has already begun.
Bridgedale Academy is an all-boys school for athletes, a prep school for serious youth golfers and hockey players, offering grades 5 through 8 each school year. In addition to our winning combination of sports and academics, we focus on leadership training. We use a classical academic curriculum and our graduates go on to attend some of the most prestigious high schools in the country, including Lake Forest Academy, Culver Military Academy, Shattuck St. Mary's, Northwood School, Benet Academy, Fenwick Prep, St. Ignatius Prep, Marmion Academy, Latin School and Providence Catholic. We pride ourselves on being the top youth hockey prep school in the nation and look forward to the same success in golf as we begin admitting golf athletes during the 2019-20 school year. Our hockey successes are many: Eighteen (18) of our former or current students have already received their NCAA Division 1 college hockey commitments, with many more sure to follow soon. Seven (7) of our grads have competed for USA Hockey's National Team Development Program. Two (2) now compete for the University of Notre Dame. One just signed his entry-level contract with the NHL New York Islanders. Several other Bridgedale grads are now playing junior hockey, including in the USHL, the OHL and the NAHL.