Josh Hoekstra Pioneering Great Teaching Tool
By Mike McPartlin, Headmaster, Bridgedale Academy
Creating the Excitement of 'March Madness' for his Students
High school History teacher Josh Hoekstra had an idea. Seeing how wrapped up his Rosemont High (MN) students would get over the whole March Madness thing, he wondered how he could get his students to be that excited about his US History class.
And when it occurred to him that many of his students weren't so much college basketball fans as they were "tournament" fans, he decided to incorporate a tournament format into his classes.
The results exceeded even his wildest expectations.
Students thriving on competition

And so Hoekstra created "The Most Courageous American Tournament." The idea was pretty simple: his students would submit a one-page essay on a courageous American. Names would be drawn from a hat and Hoekstra would place them in "brackets" ala the NCAA national tournament. Each student would "own" a courageous American from some point in history, and the task became to learn about, and advocate for, that person to keep advancing through the bracket.
"We study them, we research them, we debate them, and then we vote," said Hoekstra.
And like the NCAA tournament, there are "games" played as students go head-to-head to make the case for their courageous American in front of the entire class.
The results have been spectacular, as the students become "invested" in competing hard so their courageous American is the one still standing at the end of the tournament.
And students are not allowed to use the same arguments as their most courageous American advances through the bracket of the tournament. New things must be learned about the person they advocate for.
And so Hoekstra's "Teach with Tournaments" was born.
Bill Bennett gets on board for Teach with Tournaments
During 2012, Josh Hoekstra and his "Teach with Tournaments" concept came to the attention of Bill Bennett, former US Secretary of Education. Having served in cabinet level positions for two US Presidents, Mr. Bennett remains as prominent a voice as there is when it comes to education in the US, and especially with respect to innovations in education.
In an article Mr. Bennett wrote in 2012, he pointed out that "The goal of Teach with Tournaments is simple: immerse students in the personality and character of the great men and women of history through competition."
The title of Mr. Bennett's 2012 article says it all: A history teacher's brilliant idea.
Teaching with Tournaments at Bridgedale Academy
Bridgedale Academy began introducing Teach with Tournaments during the 2016-17 school year. It just so happens that Josh Hoekstra's nephew Cole was an 8th grader at Bridgedale and it was Cole's mom Sherry who brought it to our attention.
At Bridgedale we greet all the students outside each morning as they arrive for school. On one particular morning I happened to be chatting with Sherry Hoekstra and she suggested we take a look at Josh's Teach with Tournaments program. She eventually put me in touch with Josh and it took off from there. We now use Josh's program in both History and Science, and we plan to use a form of it in Math and Literature as well.
Bridgedale Science teacher Brad Boettcher's students were given a famous scientist to research and then advocate for in a "Most Influential Scientist" tournament. Working to get their particular scientist into the "Finals" becomes a matter of some urgency for our student-athletes.
"They take pride in and ownership of their particular scientist" says Mr. Boettcher. "And they take pride in learning as much as possible about that person so they give a great presentation and win on their behalf."
Adds Mr. Boettcher, "They all want to win, and to win they need to put in the time and effort to study and learn about the scientist they are advocating for. These are competitive boys, hockey players who understand about putting in the effort and the link between effort and results."
Bridgedale History teachers Eric Lancaster and Mary Pat Murray also use Teach with Tournaments with their grade levels, using "Most Influential Founding Father" and "Most Important American Entrepreneur" as themes in their tournaments.
"The students all look forward to it," said Mr. Lancaster. "The challenge is always to get students intensely interested in the human side of history," says Mr. Lancaster. "And the Teach with Tournaments format does that for them."
Learn more about Josh Hoekstra's "Teach with Tournaments"

To learn more about "Teach with Tournaments," click the image to the right or one of the links provided below:

http://minnesota.cbslocal.com/2013/03/20/history-march-madness-favorite-class/
http://www.cnn.com/2012/06/21/opinion/bennett-teacher-innovation/
"At Bridgedale we are committed to the development of our young student-athletes, helping them to develop their physical and mental skills so they can perform at their best when it matters most, no matter the arena of life that challenges them. If you would like to learn more about Bridgedale Academy, please click the button below so we can schedule a time to chat."
Mike McPartlin, Headmaster, Bridgedale Academy
To learn more about Bridgedale Academy, please click the button below so we can schedule a time to chat.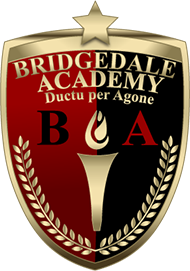 Bridgedale Academy is now accepting transfer students for the 2019-20 school year
Bridgedale Academy is an all-boys school for athletes, a prep school for serious youth golfers and hockey players, offering grades 5 through 8 each school year. In addition to our winning combination of sports and academics, we focus on leadership training. We use a classical academic curriculum and our graduates go on to attend some of the most prestigious high schools in the country, including Lake Forest Academy, Culver Military Academy, Shattuck St. Mary's, Northwood School, Benet Academy, Fenwick Prep, St. Ignatius Prep, Marmion Academy, Latin School and Providence Catholic. We pride ourselves on being the top youth hockey prep school in the nation and look forward to the same success in golf as we begin admitting golf athletes during the 2019-20 school year. Our hockey successes are many: Eighteen (18) of our former or current students have already received their NCAA Division 1 college hockey commitments, with many more sure to follow soon. Three (3) of our graduates competed for USA Hockey's National Team Development Program. Two (2) now compete for the University of Notre Dame. One just signed his entry-level contract with the NHL New York Islanders. Several Bridgedale grads are now playing junior hockey, including in the USHL, the OHL and the NAHL.