See for yourself why Bridgedale Academy is so incredible
Bridgedale Academy offers the best of both worlds to 5th thru 8th graders:
- an outstanding classical-based education
- the best on-ice and off-ice training available anywhere.
Learn more:
If you would first like to see Bridgedale for yourself, please click the CTA below to set up your own Bridgedale Academy Private Showing.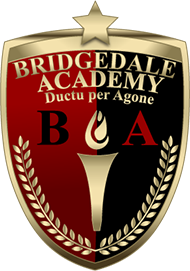 Enrollment for the 2022-23 school year at Bridgedale is underway.
Bridgedale Academy is an all-boys school for athletes, a prep school for serious youth hockey players offering grades 5 through 8 each school year. In addition to our winning combination of sports and academics, we focus on leadership training. We use a classical academic curriculum and our graduates go on to attend some of the most prestigious high schools in the country, including Lake Forest Academy, Culver Military Academy, Shattuck St. Mary's, Northwood School, Benet Academy, Fenwick Prep, St. Ignatius Prep, Marmion Academy, St. Francis, Latin School and Providence Catholic. We pride ourselves on being the top youth hockey prep school in the nation. More than twenty-seven (27) of our former or current students have already received their NCAA Division 1 college hockey commitments. Seven (7) of our graduates competed for USA Hockey's National Team Development Program. Several have been NHL-drafted and two have already signed their entry-level contract with the NHL. Numerous Bridgedale grads are now playing NCAA D1 and D3 hockey as well as junior hockey, including in the USHL, the OHL and the NAHL.